GTI alumnus gets a PhD scholarship at ICIPE (Nairobi, Kenya)
Ayaovi Agbessenou, GTI alumnus, is awarded a PhD scholarship at ICIPE (Nairobi, Kenya)
| | |
| --- | --- |
| Release date | 25/03/2019 |
| Geographical coverage | Kenya |
| Keywords | pests, agriculture |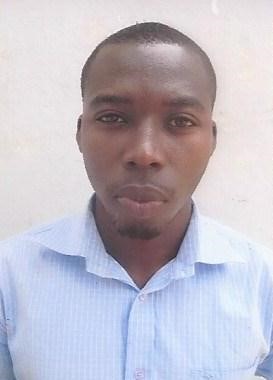 Ayaovi Agbessenou benefitted from support from the Belgian GTI (through the CEBioS programme).
He visited the RBINS 3 times in 2015, 2016 and 2018 to work on the potato weevil under the supervision of Dr Wouter Dekoninck.
During his PhD project, Ayaovi will work on the micro-lepidopteran moth of South American origin, the tomato leafminer, Tuta absoluta, that represents the dominant and most serious pest of tomato. The project is designed to address constraints due to T. absoluta through validation of EPF-based biopesticides, screening of endophytes and implementation of applications of proven IPM strategies to suppress the pest.
Ayaovi will be based at icipe's Duduville Campus Nairobi, Kenya.
For more information on icipe go to http://www.icipe.org/
Please note that this information has expired.